This Summer, La Société presents their New Menu, LS After Dark!
From Thursday to Saturday, after 9:00 pm, you can rediscover LS under the shadows of the candles with their $29 Prix fixe menu. Be prepared to taste some new items such as Roasted & Pickled beets and beef tartare as entrees or chickpea tajine or Iberico ham grilled sandwich. To finish the meal, try their Ice cream, sorbet or even Creme Brulee or Key lime pie for the most greedy in you!
Rendezvous every Wednesday from 5:00 PM: Get ready for Shades, Shisha and Sexy Sounds Courtesy from a Parisian DJ: http://lasociete.ca/category/news/
or check http://lasociete.ca/toronto-menu/ to check out the various LS menus for everyday of the week, at different times throughout the day.
La Société
131 Bloor Street West,Toronto
| 416 551 9929 |
 By: Annie Nguyen
MUZIK Pool Bar is located at the former Horticultural Building at Exhibition Place and outside of the popular nightclub.  Opened in June, the pool with full-service bars amidst garden sculptures and exotic palms – all renovated with state-of-the-art change rooms and showers. it's an urbanite getaway, without leaving toronto.
This bar's concept is VENUS, PARADISE, FANTASY. With these themes and the vision for this new pool paradise, the setting is elegant and beautiful, like a luxury resort hotel. You can choose from three infinity pools (paradise pool, fantasy pool & venus pool).
There is a variety of champagne, vodka, wine and special cocktails served at the pool bar.
There is also free Wifi, towel service, and a gift shop.
Don't forget, ladies can enter for free before 2pm!!
Hours of operation  
Friday to Sunday: 12pm – 2am
MUZIK Pool Bar
15 Saskatchewan Road,
Toronto Ontario, M6K 3C3
Website: http://www.muzikpoolbar.com/
You like her. And you want to tell her that she is someone special to you. You already know the words you are going to say. But something is missing…The ideal place!
CityEvents has unearthed some places where couples can spend a great time during this summer in Toronto. Pick a place and let your creativity and imagination surprise your sweetheart!
Any other ideas of some romantic places you have been? Comment and let CityEvents knows where it is!

Share a picture of your Romantic Moment or Location on Instagram #RomanticCityEvents @CityEvents and who knows..
maybe you're the couple that will win a gift certificate to Habibi Day Spa!
More details? Rendezvous on Instagram: CityEvents
Contest closes on August 1st, 10:00PM.
…& The winner is @40somethngbride!
CONGRATULATIONS!
Here are some suggestions of where to go with your special someone in Toronto.
– The Flower Garden at Rosehill Reservoir in David A. Balfour park
– The warm atmosphere of the restaurant El Catrin at Distillery District, awarded as restaurant for a best first date by Dine TO's and named one of toronto's best mexican restaurants by Toronto.com:
– Nice public patio, in front of the restaurant SassaFraz, with Waterfall next to "Gelato, Simply Italian" at 146 Cumberland Street
– Outdoor fireplace couches at Brassaii, Café-Restaurant-Lounge
– Under the paper heart trees at Trinity Bell Park, call and wait for your dropoffs picnic baskets:
1/ Sushi Place
2/ Fiesta Farms
3/ Clafouti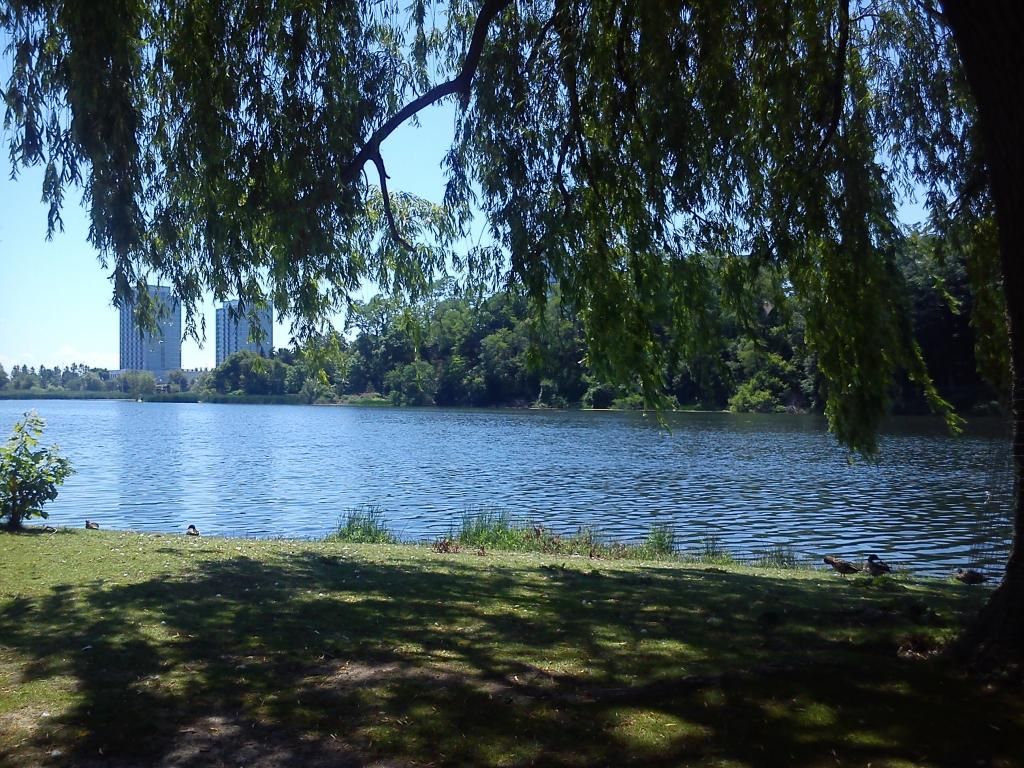 Country General:
– Grab a blanket and attend the "Shakespeare in High Park" (June 26 – August 31)
– Meet each other in the summer sunset at Nathan Philips square
– An escape to the Toronto Islands
– Enjoy live symphony at Casa Loma, Every Wednesday
– Check out one of the Outdoor movie locations during all summer, revisit an old classic.
– Rent bikes at Evergreen brickworks and bike through the ravine
- The Waterfront Tuesday Dinner series at Palais Royale 
Author: Annie NGUYEN
Are you ready for the 1st of July?
You still have two weeks left before the annual Canada day!
Check the cool places in Toronto we have selected and organize where to celebrate it!
July 1st, after 9:30 pm
Enjoy the July Summernight breeze and Fireworks:
Canada Day Fireworks
Ashbridges Bay Park
City of Toronto
http://www.beachesliving.ca/pages/index.php?act=events
June 27th – July 1st
Spend your Canada day at Harboufront Centre.
For more info: http://www.harbourfrontcentre.com/summer/canadaday/
June 28 – 29, from 4:00 pm
Listen the music from the 4th Annual SoundClash Music Award Winner.
June 30, 10:30PM – 11:00PM
Enjoy the spectacular OLG Canada Eve Fireworks, a 20-minute 2-barge fireworks display set to music on Toronto's central waterfront, @Canada Square.
July 1, 3:00PM – 4:00PM
Wear your red or white and join The Maple Leaf Forever @Exhibition Common as we create a human flag and share our ideas about how the maple leaf represents us.
June 30, 9:00PM – 10:30PM
Discover Bombino's world online and live his performance this night!
http://www.bombinomusic.com/
Other Canada Day Events:
June 28-29th
Digital Dreams, the largest electronic music festival in Canada. Digital Dreams, For more info: http://digitaldreamsfest.ca/info/
July 1st 2014, 04:00 PM – 11:00 PM
The 18th annual Caledon Canada Day Celebrations!
Albion Hills Conservation Area
More info: http://www.trca.on.ca/events/event.dot?id=161108
June 27th – July 1st
Toronto Ribfest
Centennial Park, 256 Centennial Park Road,
More info: http://www.torontoribfest.com/
July 1, 10:00 AM – 10:00 PM
For those who want to celebrate the Canada day at the Niagara-on-the-lake:
http://www.friendsoffortgeorge.ca/docs/canada-day-2014.pdf
July 1, 11:00 AM – 06:00 PM
Why not to spend Canada day with your family at a local shopping centre.
Here are a few that have some great activites!
Music, Magic shows, Clown appearances, Canada day themed desserts.. and more!
Get the info:
- Promenade Shopping Centre:
http://www.promenade.ca/en/Pages/default.aspx
- Markville Shopping Centre:
http://www.markville.ca/en/centreinfo/Pages/CentreHours.aspx
- Hillcrest Mall:
hillcrestmall.ca
July 1, 12:00 PM – 8:30PM
On this special day, various Mandarin restaurants propose buffet free for all Canadian!
Check right now your nearest restaurant!
Mandarinrestaurant.com
Author: Annie NGUYEN