The Addison Residence is a lounge like no other. With the energy of a bar, but the eye catching look of a lounge, The Addison offers a unique space, fit for an energetic gathering with you and your closest friends or clients.
After entering the main foyer, you are given the choice of three specialty rooms to start your night off right. The kitchen area, living room and rec room; each of them offering a unique club experience. The Kitchen area feature its main bar where you can indulge in specialty crafted drink of the season. If you're feeling a little dancy and chatty, head over to the living room. This high energy room offers live music and a nice space to sit down and enjoy your friends company. The last room is the Rec room. Leave your adult mindset at the door, because this room is for the kids in all of us. Featuring foosball tables, TVs, and so much more, this is definitely the room to visit.
Decorated by Lisa Ho, one of Australia's finest in modern decor, you are immediately captivated by the variating looks in each room. The Inspiration for this venue comes from retro homes in Beverly Hills. The vibe is created through the use of open space and dark wood retro furnishings. Palm leaf prints can be found all throughout the venue, really sealing the California vibes.
Check out the Addison Residence for your next event venue.
Venue details and operating hours are below:
- 4,500 square feet sq. ft.
- 500 person capacity
- 3 fully functional bars with 7 individual bar stations
- Modular furniture
- Customizable rooms separated by glass doors
- State of the art DJ booth, outfitted with complete audio setup
- Green Room
- Separate washrooms
- Full kitchen
- Valet parking available upon request
 Courtesy of Addison Residence

Patio (Opening Summer, 2016)
 -5,000 square feet
-400 person capacity
-2 fully functional bar with 4 individual bar stations
-Communal seating
-Audio system
 Hours: Wednesday to Friday, 5 pm-close, Saturday, 7 pm-close.
Contact: The Addisons Residence
Address: 456 Wellington St, Toronto, Ontario, M6J 2W5
Phone: 416.260.9393
website: http://www.theaddisonsto.com
The ever anticipated foodie experience, Winterlicious is underway with more than 200 restaurants offering three-course prix fixe lunch and dinner menus at exceptional value!   Winterlicious is not only a fantastic way for Torontonians to explore a variety of different restaurants, it is a way for different restaurants and neighbourhoods to showcase what they have to offer. During these mouth watering two weeks, you can attend one of many interesting and delicious events happening all over the city from educational demos to date nights with live DJs, check the list out below, you wont want to miss your chance to be apart of 2016's Winterlicious lineup.Trust us!
Here is a selection of special foodie events during the 2016 Winterlicious festival:
You wont want to miss this savory contest – Pay with Interac and Enter to Win
This year the presenting sponsor, Interac will be hosting an exclusive black themed 5 course dinner, with a menu designed to awaken your senses and leave an ever lasting impression it is an event you wont want to miss! BUT sadly this is one event you won't be able to make a reservation for
In order to be a part of this unique dining experience you must…
Dine at one of the 200 Winterlicious Restaurants before February 12th
Pay with your Interac Debit and KEEP your receipt!
Head over to https://www.interac-winterlicious.ca/ upload a copy of your receipt and fill in a little about you (Don't forget to mention your server for a chance to help THEM win $1000)
Complete contest rules and regulations here http://interac.ca/en/winterlicious2016
Contest closes February 17, 2016
Good Luck!
Good Luck!
The yearly Great Valentine Gala will be held on Saturday, February 6th, at the Fairmont Royal York Hotel in Toronto. This gala is the number one fundraising event for CFPDP. The gala has had over 22,000 people attend since it started in 1985, raised over $25 million, and has become a glittering showcase for the unheralded achievements of physically challenged Canadians everywhere. Its driving force has been Toronto businessman, philanthropist and CFPDP founder Vim Kochhar. There will be approximitaly 400 guests attending this years gala. There will be balloons sold for the Tombola raffle, at a value of $60, with a mystery prize to win in every balloon.
The event will begin with a wonderful reception at 6:00pm, hosted in the Ontario Room, where guests will enjoy live music by Canadian singer, David Clayton-Thomas. Guests will have a chance to a beverage and mix and mingle with one another before the night begins. Following the reception, everyone will take their seats in the Canadian Ballroom and enjoy a fabulous dinner at 7:00pm. Starting promptly at 8:30pm the awards will be handed out and the winners at the gala will be invited to take group photos. And finally, after all the awards are handed out the real party will begin. Show Time will begin at 9:30pm as guests will enjoy more fantastic beverages, the best live music possible and great company!
You like her. And you want to tell her that she is someone special to you. You already know the words you are going to say. But something is missing…The ideal place!
CityEvents has unearthed some places where couples can spend a great time during this summer in Toronto. Pick a place and let your creativity and imagination surprise your sweetheart!
Any other ideas of some romantic places you have been? Comment and let CityEvents knows where it is!

Share a picture of your Romantic Moment or Location on Instagram #RomanticCityEvents @CityEvents and who knows..
maybe you're the couple that will win a gift certificate to Habibi Day Spa!
More details? Rendezvous on Instagram: CityEvents
Contest closes on August 1st, 10:00PM.
…& The winner is @40somethngbride!
CONGRATULATIONS!
Here are some suggestions of where to go with your special someone in Toronto.
– The Flower Garden at Rosehill Reservoir in David A. Balfour park
– The warm atmosphere of the restaurant El Catrin at Distillery District, awarded as restaurant for a best first date by Dine TO's and named one of toronto's best mexican restaurants by Toronto.com:
– Nice public patio, in front of the restaurant SassaFraz, with Waterfall next to "Gelato, Simply Italian" at 146 Cumberland Street
– Outdoor fireplace couches at Brassaii, Café-Restaurant-Lounge
– Under the paper heart trees at Trinity Bell Park, call and wait for your dropoffs picnic baskets:
1/ Sushi Place
2/ Fiesta Farms
3/ Clafouti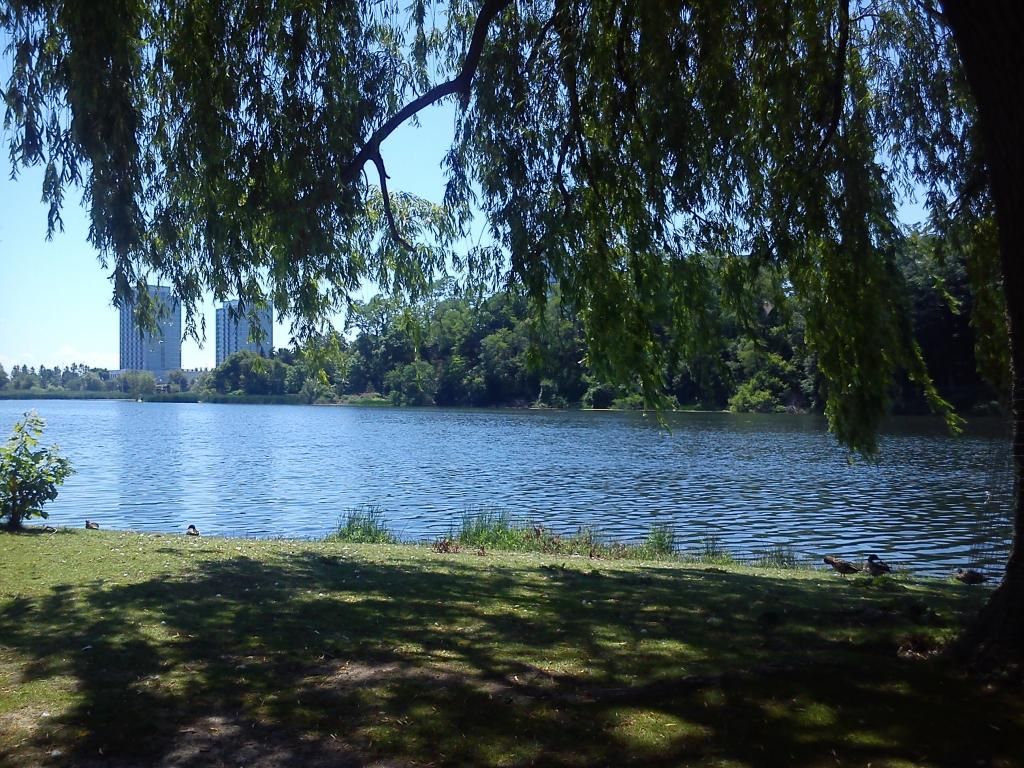 Country General:
– Grab a blanket and attend the "Shakespeare in High Park" (June 26 – August 31)
– Meet each other in the summer sunset at Nathan Philips square
– An escape to the Toronto Islands
– Enjoy live symphony at Casa Loma, Every Wednesday
– Check out one of the Outdoor movie locations during all summer, revisit an old classic.
– Rent bikes at Evergreen brickworks and bike through the ravine
- The Waterfront Tuesday Dinner series at Palais Royale 
Author: Annie NGUYEN
Date: Thursday, June 12, 2014
Time: 8PM – 1AM
Location: The Hoxton, 69 Bathurst St, Toronto
Website: http://www.pantsoff.ca
On Thursday, June 12th, Pants Off for Prostate Cancer has returned for its 5th year as one of Toronto's hottest – and most revealing – events. This year, we were grabbing our sticks, dropping the puck (and our pants), and hitting the ice for Pants off: Protect Your 5-Hole, a hockey and ice inspired fundraiser that guarantees a slap shot evening. People grabbed their helmet pads, and – errmm- their jockstrap, and joined a team of 500 of Toronto finest as they check their pants at the door and celebrated bare legs in support of the research and support programs of Prostate Cancer Canada.
All Proceeds from Pants Off for Prostate Cancer have brought benefit Prostate Cancer Canada — the only national foundation dedicated to the elimination of the disease through research, education support and awareness.
Congratulations to @ErikaKonori that won two tickets by retweeting
the Pants off Prostate Cancer post!