Gossip Restaurant is located on the grounds of the Canadian National Exhibition and directly across from Ontario Place.  It is a modern, chic & elegant restaurant, with a unique and artful environment for an intimate evening with that special someone or dinner with a group of friends.
This restaurant has  beautiful spacious dining room and patio which are good for events, but it also has a lot of private seats which is good for date.  There are 240 inside seats, 560 cocktail style service seats, and 680 Patio and Cocktail seats.
The chef is Rob Rainford who is one of Canada's celebrity chefs and author of Rob Rainford's Born to Grill. There are often opportunities where he demonstrates different techniques for the guests.  When he prepares an Italian meal, and wears a 70's "Afro" wig, and you can see awesome performance.
Hours of operation
Monday and Sunday : Open for Private Functions ONLY
Tuesday to Saturday: 5:30pm – Close
Address
50 Prince Edward Island Crescent
Toronto, ON M6K 3C3
Website: http://gossiprestaurant.com/
To escape out of the heat wave is closer than you think! Welcome to The Chill Ice House. Entrepreneur Gresham Bayley made it possible that Toronto has its first ice bar and lounge in the former Drake General Store space at 82 Bathurst Street (between King and Wellington). Bayley already set up ice lounges around the world with Iceculture Inc., a family owned business. The new venue has around 1,300 square feet, which means it is the largest year-round ice lounge in the world.
The complete interior and its features are made out of ice: chairs, tables, glasses, and the bar.  At -5 degrees you can either enjoy a hot scotch whiskey apple cider or a cold cocktail. The whole concept is well thought through. To clean the ice glasses and plates they use liquid nitrogen and that might be a disadvantage for companies selling dishwashers. In case the drink in your glass is warmer than you, just go to their warm up cabin.
To make sure you can stand the cold, you will need to wear a warm parka or jacket. If you would like to grant your winter coat a use month before winter approaches, you are welcome to bring it. Otherwise, the Chill Ice House offers parkas to all visitors.
The lounge opened on July 17th. However,  the official opening party was July 24th  and it featured an ice DJ booth as well as live ice sculpting.
For more details or a reservation visit Chill Ice House website: http://chillicehouse.com
ADDRESS
Chill Ice House
82 Bathurst St
info@chillicehouse.com
416-901-3330.
Conveniently located on the second floor of the iconic Toronto Reference Library, The Bram & Bluma Appel Salon is a vibrant new literary and cultural commons at the heart of the city.
The Bram & Bluma Appel Salon's unique, contemporary and versatile venue is ideal for any occasion. From meetings, to weddings, corporate and other special events, the Bram & Bluma Appel Salon's experienced team will help you create a satisfying and memorable experience.
The Full Appel Salon, which is comprised of three modular spaces: Epic Hall, Prologue, and Novella Room – and has a maximum capacity of 575 people.
Epic Hall which is the largest room and includes a catering kitchen, an A/V control room, coat check room, and an outdoor terrace that overlooks Rosedale Valley.
Epic Hall is separated from the Prologue with an attractive retractable glass partition. The Prologue provides a pre-function space with a separate entrance. It includes a fully equipped service bar, and an additional outdoor terrace. The combined space has a maximum capacity of 575 people.
Prologue which is ideal for small to medium sized events. Prologue offers an ideal pre-function or break out area with separate entrance, outdoor terrace and built-in bar. The Novella Room is perfect for smaller meetings or dinners. The combined space has the following maximum capacity: theatre (118), dining (90-100), reception (350), classroom (varied).
Novella Room which is the smallest of the three spaces, Novella Room offers an intimate space for receptions or meetings. It has a maximum capacity of 118 people.
Fulfill all your event needs
• Competitive rental rates
• Convenient downtown location
• Venue tables and chairs included for all events
• Fully-equipped catering kitchen
• We are partnered with Toronto's best caterers and suppliers
• Friendly and responsive staff expertly advise on your event planning
• Outdoor terraces provide great views of Toronto
• State-of-the-art technical services including audio-visual equipment, high speed Internet connectivity and complimentary wifi
• Customized events: the Library has extensive resources and a comprehensive collection for event theme support or unique guest
activities during your event
• Convenient nearby parking
• Fully air-conditioned, wheelchair accessible, private washrooms, coat check closet, built-in bar area
For more information, visit : http://salonrentals.torontopubliclibrary.ca/
The famous After Work Schmooze returned to one of Toronto's greatest rooftop patios, hosted by CityEvents and Shanny in the City. On Friday, July 25th, Rendez Schmooze was at Maison´s rooftop deck, which provided an amazing view of the skyline.
A complimentary BBQ, and cocktails returned at the Rendezvous and guess what? The atmosphere and the weather did too! Spicy chicken skewers, tasty burgers, popcorn, and a number of people enjoying cocktails under a sun of 28°C.  Many of the guests were on the sofas of Maison's patio… What more do you need more for a Summer Friday Afterwork?
Check out some pictures from the last event, here, so that you know what is waiting for you on August 15th!
Discover or return to the venue you know and love to experience another Friday Schmooze!  The Friday Schmooze Afterwork is August 15th at Maison, 5:00PM – 11:00PM.
You like her. And you want to tell her that she is someone special to you. You already know the words you are going to say. But something is missing…The ideal place!
CityEvents has unearthed some places where couples can spend a great time during this summer in Toronto. Pick a place and let your creativity and imagination surprise your sweetheart!
Any other ideas of some romantic places you have been? Comment and let CityEvents knows where it is!

Share a picture of your Romantic Moment or Location on Instagram #RomanticCityEvents @CityEvents and who knows..
maybe you're the couple that will win a gift certificate to Habibi Day Spa!
More details? Rendezvous on Instagram: CityEvents
Contest closes on August 1st, 10:00PM.
…& The winner is @40somethngbride!
CONGRATULATIONS!
Here are some suggestions of where to go with your special someone in Toronto.
– The Flower Garden at Rosehill Reservoir in David A. Balfour park
– The warm atmosphere of the restaurant El Catrin at Distillery District, awarded as restaurant for a best first date by Dine TO's and named one of toronto's best mexican restaurants by Toronto.com:
– Nice public patio, in front of the restaurant SassaFraz, with Waterfall next to "Gelato, Simply Italian" at 146 Cumberland Street
– Outdoor fireplace couches at Brassaii, Café-Restaurant-Lounge
– Under the paper heart trees at Trinity Bell Park, call and wait for your dropoffs picnic baskets:
1/ Sushi Place
2/ Fiesta Farms
3/ Clafouti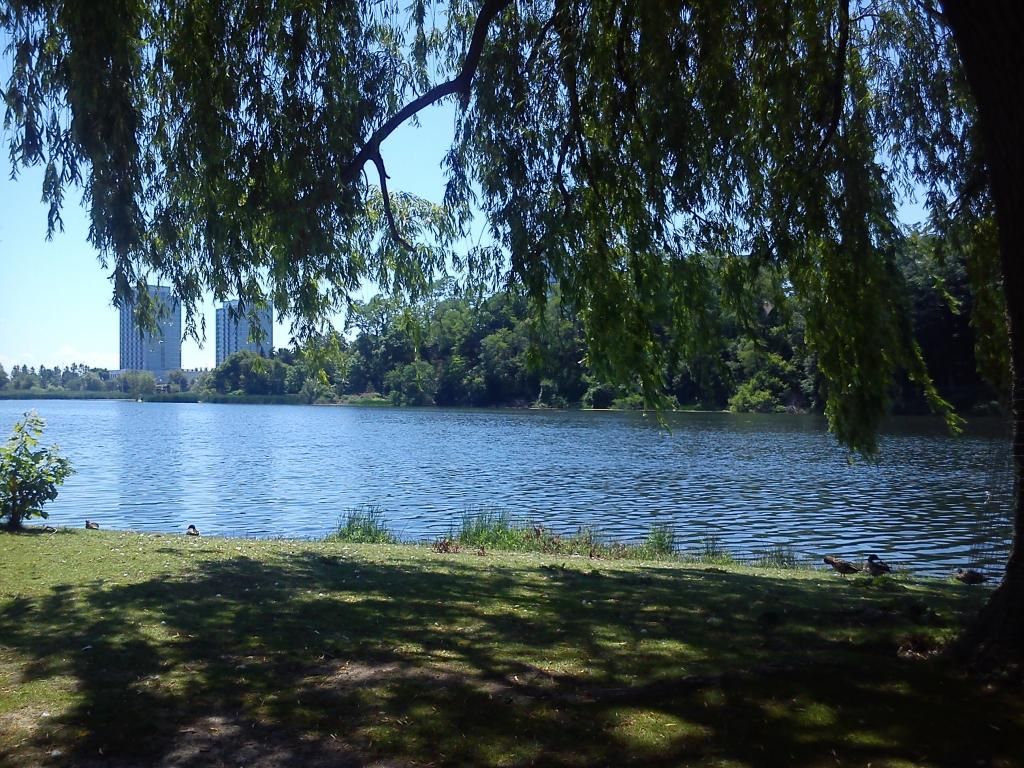 Country General:
– Grab a blanket and attend the "Shakespeare in High Park" (June 26 – August 31)
– Meet each other in the summer sunset at Nathan Philips square
– An escape to the Toronto Islands
– Enjoy live symphony at Casa Loma, Every Wednesday
– Check out one of the Outdoor movie locations during all summer, revisit an old classic.
– Rent bikes at Evergreen brickworks and bike through the ravine
- The Waterfront Tuesday Dinner series at Palais Royale 
Author: Annie NGUYEN