Friends of Deb Lewis and City Events, and casual surfers who may happen across this blog update will know its time for an update at the end of January, 2010 from Lenzr.  Let's pause to remember that Lenzr is a serial photo contest website wherein the members rank user submitted content and choose the best photo. The member that uploads the highest ranked photo wins the prize.
Isabelle Seguin, who is otherwise known as Lenzr member Seguini was the photographer that submited the winning image in Medicinal Plants in Nature photo contest sponsored by an Ontario natural medicine clinic she is seen here holding a basket with eight different Neal's Yard Remedies including Rosewater Toner, Yarrow & Comfrey Moisturizer, Orange Flower Facial Oil and Orange Flower Facial Wash, White Tea Eye Gel, Geranium & Orange Body Butter. The prize has a retail value of $330.00 all of these products are available for purchase in the sponsor's online natural medicine store. You can read more about the winners and the results of all three contests and the January 1st 2010 Lenzr photo contest winners on the Lenzr blog.
Office Phone System Engineer Creates a Lenzr Quest for Everyday Tangled Webs – Ends March 1st
The excitement is building as the Top Ten photos are constantly moving up and down in this category. The eighth photo contest Everyday Tangled Web is designed to collect and display images of the tangles that we create and use everyday. This challenge has become a heated competition with several excellent photos competing for top position in the index. There are wires and telephone lines and speaker cables and computer cords all mixed up under desks, and AC electrical cords spider web octopuses at outlets. This contest theme and the mayhem that has resulted from the idea was the brainchild of an office phone system guru living and working in Toronto.  That company conceived of the idea and has donated the wonderful prize, a wireless headset.
Toronto dentist sponsors Kids in Action
Also available on Lenzr this month is a rather interesting new photo contest called Kids in Action that gives shutterbugs lots of creative latitude on a wide open playing field.
The prize in this challenge is a high quality NiteWhite teeth whitening kit that's an advanced enamel bleaching product and usually only available at a dental office as it requires a trained dental practitioner to make the molds.
Sponsored by Toronto dentist the unique challenge is designed to highlight the obvious connection between healthy teeth and healthy kids… and trust me there is a connection there somewehere!.  When I look at that contest plate picture I wonder if that young fellow see riding the skateboard is about to fall and fracture his jaw,  or tear his front teeth or mash his molars into the concrete. But please dont misuinderstand we dont want to see photos of tooth decay, dirty braces,  gum disease or missing baby teeth or anything like that … just kids in action.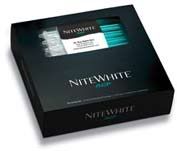 If the winner is local, that person who is super skilled with a comera will be invited to stop by the office at Bloor and Sherbourne for a chat and custom fitting for the NiteWhite whitening trays. If the winner is from out of province then admin will ship the prize PLUS extra tooth floss and toothbrushes, toothpaste, and mouthwash.
WIN dental supplies for an entire year
.
Both Lenzr contests END March 1st 2010. Contest open to all Canadians excluding Quebec and those 12yrs old and younger. Thanks for participating. Good luck!
A big THANK YOU goes out to all of those who came out on January 21, 2010 to support Campaign For Haiti.
With your help Trustee Rob Davis and Deb Lewis were able to raise over $2,200.00 for the Red Cross Disaster Relief for Haiti fund. This amount will be matched by the Canadian Federal Government, bringing the total raised to $4, 400.00.
A special thanks to all the candidates who joined us to make this night possible: George Smitherman, Sarah Thomson, Rocco Rossi, Rocco Achampong, Joseph Pampena, Mark State and Giorgio Mammolit, among others. Also thanks to City Councillor Adam Giambrone.
For more information on the event please visit:
http://deblewis.ca/debblog/?p=525
View the Campaign for Haiti pictures or Donate Now.
Ultra will continue their Retro Thursday's this week January 28, 2010. Where music, drinks and food goes into retro pricing. This week come out and enjoy a live band in the lounge.
Re-energize your look and your business network with FastLane: Makeover Your Business. February's theme is "Beauty". Join us at Dermologica and enjoy a complimentary Skin Mapping session and a complete Dermologica skin sample kit that will include, cleanser, toner and moisturizer -which will help rid you of that winter skin and give you a healthy glow! First impressions are crucial in business, FastLane: Makeover Your Business will provide you with the knowledge and tools you need to look your best while you meet great contacts!
FastLane is a themed networking event that enables participants to take advantage of great food, conversations, and opportunities to connect with other young professionals in various industries.  FastLane creates an environment to meet new people, trade tips and make contacts in a variety of industries. Join us at our February FastLane event to explore the many outlets that can assist in achieving your career, social and lifestyle goals.
Join FastLane on February 23, 2010 and experience a makeover for your body and business.
This months FastLane will also feature two Speed Networking sessions – a service that was introduced to Toronto by FastLane. Much like speed dating, participants will have seven minutes to begin a business relationship creating an opportunity to leverage each others' success.
FastLane Networking Theme: Makeover Your Business
Cost: $25 in Advance, or $35 at the door. Please contact us for group rates.
Date: February 23rd, 2010
Time: 6:00 p.m. – 9:30 p.m.
Location: 720 King Street West, suite 300
For Tickets Visit : https://secure.gettickets.ca/?event=15618
Remember to purchase your tickets soon, as space is limited.
*Your ticket includes a complementary beverage, hors d'oeuvres and a gift bag valued at over $50.00
Hosted By : CityEvents and Gatherings Event Planning
Join our FastLane Facebook Group and check out the Event Listing!
Enter at http://www.thecheapgirl.com/2010/02/15/fast-lane-events-toronto-networking-event-contest/
For your chance to win 2 Tickets to FastLane
Here are some photos of the event: http://www.flickr.com/photos/cityeventstoronto/sets/72157623132571911/
This is an open invitation for city councillors, political operatives, and candidates running in the 2010 municipal election to suspend the campaign for one night and instead "Campaign for Haiti"
This will be an opportunity for all candidates, left, right, and centre, to get together in common cause to raise money for the Red Cross Disaster Relief for Haiti Fund. The federal government has pledged to match funds raised by the public.
Leverage your political capital and raise real capital to provide relief for the people of Haiti… There will be no speeches, no stumping, just compassion.
Hosted by Deb Lewis, CityEvents, and Rob Davis, (For Toronto City Council Ward http://www.facebook.com/#/group.php?gid=244889327560&ref=ts
For More information on the event click Here
UPDATE
Campaign for Haiti, which started out with the support of one councillor candidate Rob Davis, has grown exponentially in the past week. Mayoral candidates George Smitherman, Sarah Thomson, Rocco Rossi, Rocco Ashampong, Mark State and Giorgio Mammolit, along with Councillor John Parker have all pledged to put their personal campaigns on hold to instead campaign for the people of Haiti.
This is an opportunity for all candidates and supporters to get together in a common cause to raise money for the Red Cross Relief for Haiti Fund. It has been just over a week since the devastating quake struck Haiti, with the latest estimate offered by the European Union citing 200,000 people dead and 1.5 million people rendered homeless. Many earthquake victims are still dying due to the lack of medical attention, food and basic sanitary conditions. The Canadian Federal Government has pledged $50 Million to match all funds raised by the public, meaning every dollar Campaign for Haiti raises will be doubled. Leverage your political capital and raise real capital to provide relief for the people of Haiti…There will be no speeches, no stumping, just compassion.
Thursdays at Ultra for their Winter Wonderland
Thursday's feature everything Retro. Come listen to music you know, enjoy meals such as a steak dinner for $19.
All drinks are retro pricing as well.
Check out Menu Below
$5 wine, beer and bar rail drinks
Here are some photos of the event: http://www.flickr.com/photos/cityeventstoronto/sets/72157623261477410/
Hidden behind their "ornate red doors" at Queen and Soho Ultra the new evolution of Ultra Supper Club- continues its celebrated reputation for dining, cocktails, socializing and stargazing. Enjoy specially priced retro classic cocktails and appetizers at Ultra's Polyester Thursday's. Enjoy appetizers starting at $1, 10 oz steak dinners for $19 and retro drink pricing. (5pm – 9pm) .
Click here for more information on Ultra!
Visit Ultra to enjoy  live music by Lady Kane on February 11th 2010.