On Thursday, May 11tth, the Spirit of York Distillery Co. will open to the public offering their unique bottles of vodka and gin premium spirits. The small batches are being created using fresh spring water in stainless steel tanks using only locally-sourced ingredients.
The space is perfect for events. There is a large bar featured as the room's centerpiece, with a three-tiered hydroponic fresh herb garden directly above it as well as a wall of botanicals and dried herbs used to infuse their spirits.  A specialty bitters bar is ideal for interactive demonstrations, mixology training, innovation, and education for others who are as passionate about spirits as Spirit of York Co. is.
There are also other rooms perfect for private dining and Team building here is a unique idea for your team.
The space fits up to 150 people and has maintained the historic features of brick and beam from the original roots of Toronto's distillery hub.  Like many historic spaces, the venue has achieved a great mix of old and modern, with the lighting design and layout being a key feature. The Spirit of York Co. has brought back the art of distilling to the historic Distillery District with this contemporary 'Spirits Hub'.
The Spirit of York will be exclusively available at their new location. But, keep your watch for their concoctions in the LCBO in the future. Perhaps at specialty cocktail bars, we can hope…
For more information visit:
Website: SpiritofYork.com
Instagram: @SpiritofYork
Twitter: @SpiritofYork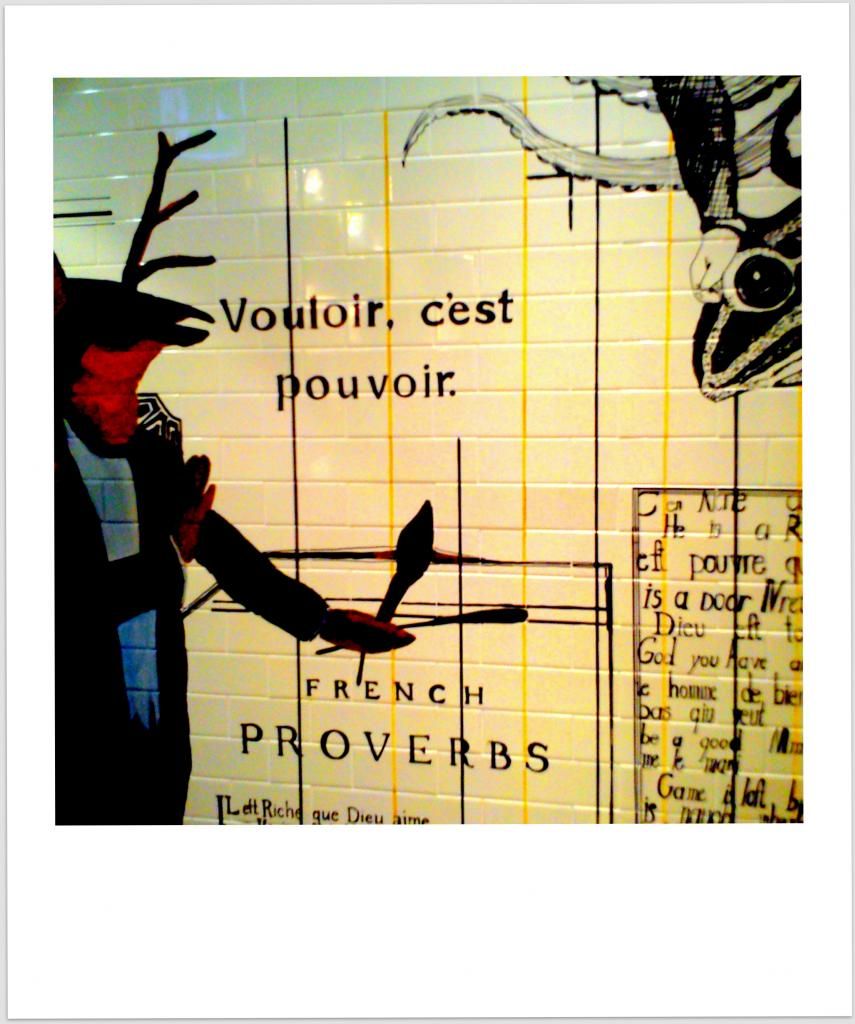 On June 19th at the Distillery District, CityEvents attended the Opening of a new French gem located on Tank House. Enter the "Cluny Bistro and Boulangerie" and you are already in a Parisian restaurant style: Escargot, frog's thighs, Oysters, Coquilles Saint Jacques, French-Style bread with its butter, Macarons, Tartelettes.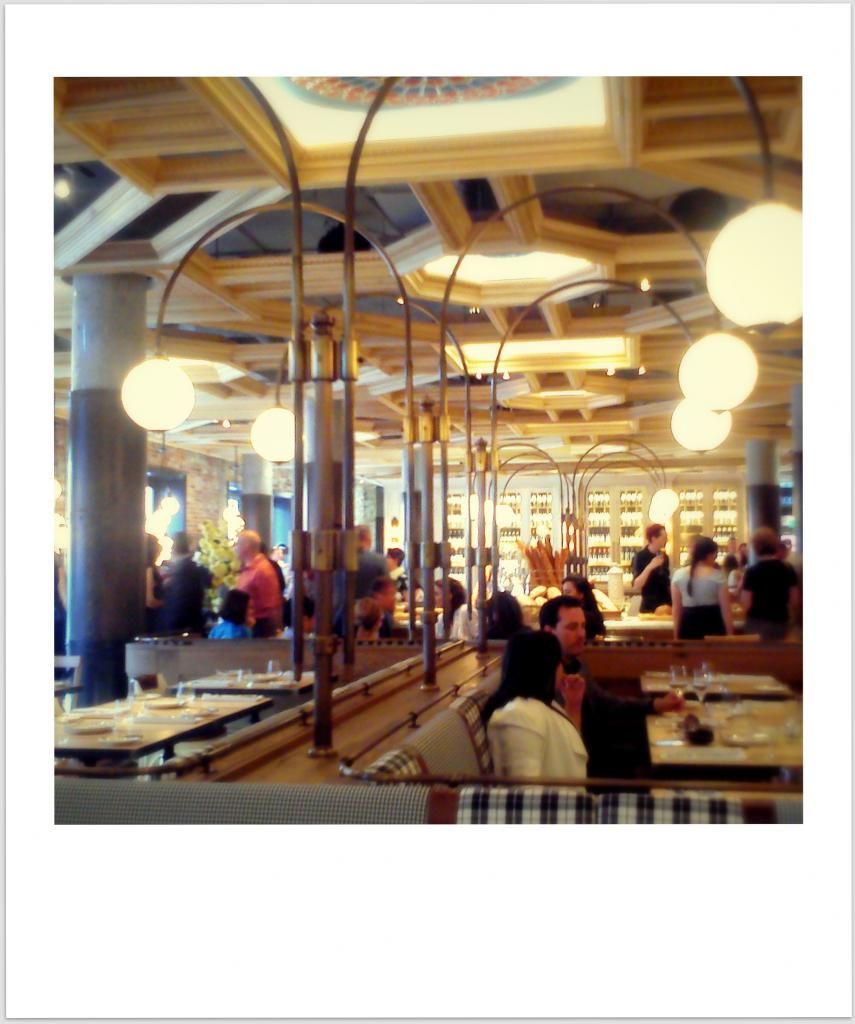 The themed cocktails and wines were served and our French CityEvents staff from France felt nostalgic while tasting French food and wine.  The space is inspired by the french style and decorated like a Parisan restaurant, even well known french music were playing such as the famous song of France Gall – Poupée de cire, pourpée de son, by Serge Gainsbourg. If you want to escape to to a resto with a little bit to France, you know where to go!
Website & Info: http://www.clunybistro.com/
Location: 35 Tank House Lane – Toronto, ON
Author: Annie NGUYEN
On April 13, the Fermenting Cellar held its second annual wedding open house in the Distillery District. This rustic yet stylish building showcases a brick exterior that captures the nostalgia of the building, which still resembles its 1861 façade. Heavy timber beams and limestone walls work elegantly together to capture and create a unique and mesmerizing one-of-a-kind atmosphere that can be molded and transformed. You will be enchanted from the moment you set eyes on it.
This rustic and earthy table setting features a burlap raw tablecloth, bamboo flatware and rattan chargers. A simple mono or duo tone arrangement would compliment this setting, creating a simple and understated elegance.

This bold ensemble features gold/glass bead chargers, regal gold plated flatware, a paprika taffeta tablecloth and gold chiavari chairs. A mixed bouquet to highlight the season adds a beautiful finishing touch and pulls the colours together perfectly.
This white table setting is classy and simple. This foundation works well when highlighting a feature color palate, in this case, purple. Bold, bright and rich tones work well on this backdrop, keeping the theme chic, stylish and sophisticated.
The three chandeliers in a row create the perfect space to position the head table. And the limestone wall gives great ambiance and character. No pipe and drapes necessary for this layout!
This set up allows for just about 100 guests in the ceremony. The wonderful thing about the Fermenting Cellar's space is that it's completely open concept. The above is just one suggestion for where and how to set up the service.
The Fermenting Cellar's second annual wedding expo in the Distillery District.
Quick facts about the Fermenting Cellar:
A blank canvas that can be transformed into a dramatic backdrop for any event
A 7,500 square foot fully air-conditioned and heated space, including radiant floor heating
No room rental fees, staffing charges or 15 percent landmark commission fee applied when selecting in-house catering
Chattel rentals starting at $20 per person including tables, chairs, linens, bar glassware and all place settings, one lounge set and four white plexi-glass bars
Basic sound & lighting package starting at $2,200, with full A/V capabilities at an additional cost
Mandatory security guard presence starting at $225.00 per guard; minimum two guards
Wheelchair access including ample parking
35 ft. ceiling; 16.3 ft. to bottom of beams
Space capacity:
With ceremony and dance floor
200 plated
200 stations
300 cocktail
NO ceremony WITH dance floor
300 plated
300 stations
500 cocktail
NO ceremony and NO dance floor
350 plated
400 stations
600 cocktail
Partners for the wedding expo included Archeo, The Distillery Restaurants, The Boiled House, Eco Stems, Parlour, Chair-man Mills, Eventsouce.ca, Got Style, Lexx DB, Dance Floor Décor and Contemporary Furniture Rentals Inc.
More information about the Fermenting Cellar can be found here.
The most versatile space in Toronto's Distillery District (37, Parliament Street) 
Airship37 has the ability to adapt its venue for a variety of needs when planning your event.  Its individual look, featuring 2 different spaces and an outdoor zone, offers you the privilege to host every type of event. Thanks to its garages door, it is the premiere venue for car shows but not only, this is a venue of choice also for product launches, cocktail and wedding parties, private functions and corporate events. Its white walls and blank backdrop allows for a number of décor options as well as projections.  It is a clean slate for you as a planner to envision and envision any way you want for your special event.
Airship37 features :
1100 sq ft of coziness that can be used as it own venue or as an additional space to the Hangar. With    its easy garage door access, it's a perfect solution for car shows or after work get together. Cocktail          and dinner parties or even wine tasting are good fits for this kind of space.
The Hangar. 
A 2300sq ft loft style space with a urban industrial look, Easily and quickly  convertible, it can fit any event type.
This area is giving a fresh air to your events, thanks to the patio like environment.
"Airship37 hosted the "Creating Compelling Corporate Event", April 30 with guest speakers : Julie Holme, Director of Sales, Corporate and Incentive at Toronto Tourism, Bram Goldstein, President of BiG Entertainment Inc, Arthur Kerekes, Fusion Event and our own Deb Lewis, from CityEvents. They shared their experiences  and taught attendees how to engage guest, discussed tips & tricks in coordinating & hosting events and marketing events" Picture here
For More information : http://www.airship37.com/