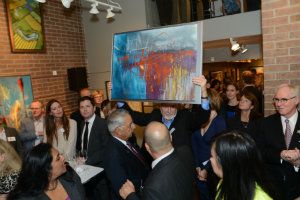 Living in Canada, many take for granted how seamlessly our rights and freedoms have been woven into our constitution. For many people around the world the idea of having such a charter would be a luxury.However, The Friends of the Canadian Museum for Human Rights (FCMHR) have set out to help build a foundation to celebrate human rights worldwide. Thus, The Canadian Museum for Human Rights (CMHR) has set out to achieve this very goal.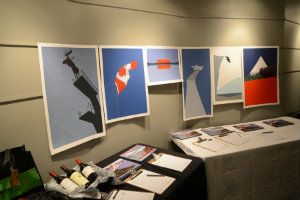 Being built in Winnipeg, Manitoba; upon its completion, it will be the national symbol for the cultivated paths that citizens and organizations have taken to ensure rights and freedoms for all. The CMHR will also serve as a reminder to constantly bring forth positive changes in order to eliminate intolerance, prejudice and injustice from existence.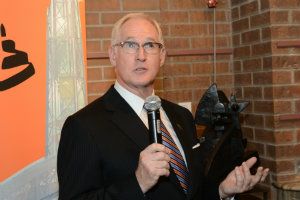 On Oct 4th, Toronto did its part by holding "Always a Winnipegger & Friends Event"; a fundraiser for the CMHR, held at the Mayberry Fine Art Gallery. Several art lovers were present, along with those who simply wanted to make a difference. Many of the guests also happened to be Winnipeggers and ex-Winnipeggers. Among them were CMHR CEO Stuart Murray, National Campaign Chair, Gail Asper and M.P.P. Glen Murray. Alongside them, renowned Canadian singer/songwriter Chantal Kreviazuk and Winnipegger artist, Rand Heidinger.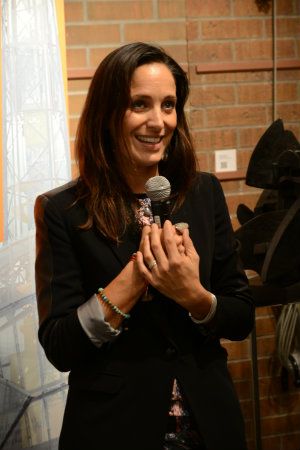 The evening brought sounds of clinking wine glasses, live music, tasty hors d'oeuvres and sights of lovely works of art. The event showcased pieces from famed Canadian artists, such as Charles Pachter, Rand Heidinger and Tara Sawchuk; whose works were all up for bidding during the event's silent auction. Pachters prints of impulsively juxtaposed iconic Canadian symbols and Sawchuk's modern yet classic stained glass piece captivated the eyes of all guests.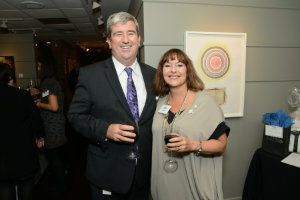 Cheers and laughter filled the gallery however a moment was given to special guests, to take to the mic and share their emotional personal stories. Some talked of poverty while others on gaining basic human rights. Nevertheless, their anecdotes all shared the idea of Canada as a strong example for rights and freedoms on a global scale.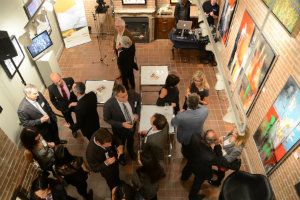 The night although eventful, felt short-lived and guests did not want to leave. But after celebrating humanity's triumphs and progression many knew upon leaving, that the future did not seem brighter but is brighter.
To view pictures from this event, visit http://www.flickr.com/photos/cityeventstoronto/
For info on The Friends of the Canadian Museum for Human Rights, visit http://www.friendsofcmhr.com/splash.cfm
For info on The Canadian Museum for Human Rights, visit http://humanrightsmuseum.ca/home
FastLane offers a unique approach to connecting urban professionals who have backgrounds in a variety of industries and providing the opportunity for professionals to meet new people, trade tips and make beneficial contacts.
Don't miss out on this easy way to expand your network by connecting with other businessmen and women. Since it will be on a patio, you won't feel the pressure of a work meeting and have to deal with all of the usual formalities. Attendees will feel at ease, as this event will be taking place at a relaxing environment, and won't find it hard to start up conversations with others.
Date:  Tuesday, August 9, 2011
Time:  6:00pm – 9:30pm
Location:  TBC
Theme:  Patio Party
Here are some photos of the event : http://www.flickr.com/photos/cityeventstoronto/sets/72157627513069770/
"FastLane in the Community", April's FastLane not only offers networking but also illuminates what you as a Torontonian can do to give back to the community. This is your chance to meet young professionals, build relationships and fulfill your career, community, lifestyle and social goals.
Last years 'FastLane in the Community' was such a success that we were inspired to partner with Kultura and United Way's GenNext and they have partnered with us again for 2011. Kultura will once again host FastLane in the Community; you can absorb the rustic appeal of Kultura throughout this unique networking experience. Another one of our community partners is the Junior League of Toronto, an organization of women committed to promoting voluntarism.
Come check out the opportunities these organizations have available to you, after all experience is everything; you can take all of the skills you learn throughout your time volunteering and apply them to achieving your career goals. Each guest will receive a gift bag with exclusive samples and offers from companies like John Frieda, ColdFX, Blo Blowdry Lounge, SGT Splatters and more!
GenNext's mandate is to encourage Torontonians in their 20s and 30s to become involved with the United Way Toronto through both giving and volunteering. The group is committed to raising awareness and supporting the work of United Way and its partners by developing and participating in volunteer and fundraising events.
After hearing such rave reviews at February's FastLane we are bringing back the ever popular Speed Networking sessions- a service that was introduced to Toronto by FastLane. Participants have seven minutes to begin a business relationship with each other, thus creating an opportunity to leverage each others' success.
Date: Tuesday, April 26, 2011
Time: 6:00 pm – 9:30 pm
Location: Kultura, 169 King Street E
Tickets: On-line Advance $25 or $35 at the Door
Drink & appetizers, Gift bags, and Door prizes!
Hosted by: www.torontocityevents.ca and www.GatheringsEventPlanning.com
Join the FastLane Facebook Group: http://www.facebook.com/groups.php?id=512176686&gv=12#/group.php?gid=24694800824

FastLane's February event was beauty themed, titled Makeover Your Business with FastLane. The idea was for attendee's to take the time to re-energize their look while simultaneously  re-energizing their business network.
FastLane is a themed networking event that connects young professionals from across the GTA. It is beneficial in numerous ways from meeting new contacts, to increasing your business network and giving access to a number of great vendors.
Held at Dermalogica's head office on King West, this beautiful venue played host to a variety of vendors who primped and polished guests throughout the night.
The skin experts at Dermalogica had guests take it all off! Cleansing their faces, The Microzone Station took care of targeted treatments, then it was on to the Skin Bar to have a diagnosis for all those winter skin issues. Careful not to forget the gentleman, a special SHAVE station gave men insight into the world of premium shaving products.

A big hit was the Massage on Wheels/ Element oxygen collaboration premiering at Makeover Your Business. This allowed guests to take a moment to relax with a ten minute mini massage – complimented perfectly by deep breaths of pure oxygen. Talk about re-energizing!

Just Blo Me! gave attendee's a chuckle and some sexy hair. Stylists from the recently opened Blo, Blow Dry Bar on King West,  had their flat and curling irons on full heat, providing the ladies with bouncy and beautiful curls.

Amongst the others was Anthony Parazo, of Anthony Parazo photography. Each guest was given the opportunity to pose for a professional head shot after having their makeovers. These photo's are intended for use on online professional networking sites such as twitter, Facebook and Linkedin.

A night of good food, complimentary wine (from Oyster Bay – New Zealand's finest!) and music set the atmosphere for great networking! Two speed networking sessions were re-introduced and were the talk of the night. It is a great way to introduce yourself and meet new contacts when coming to an event such as this one on your own. Back by popular demand, our next FastLane event will feature a Speed Networking session.
Check out the rest of the FastLane Photo's! or visit our FastLane website for information on our April Event: FastLane in the Community. A number of organizations from across Toronto will be on hand to get you more involved in your community!