Thursday October 10, 2013 was a very special day! Indeed, hundreds of elementary students participated to the 8th Annual Rolling Rampage event on Parliament Hill in Ottawa. The aim of the event was first to showcase International Wheelchair Racing and to deliver the message that sports are accessible to all.
The sponsor of the event was The Canadian Foundation for Physically Disabled Persons, which is committed to advancing the immeasurable abundance of skill and capacity in Canada's disability community.
Some of the world's fastest wheelchair athletes have showcased their talent in a Men's and Women's 10K International Wheelchair Road Race. International Athletes coming from Australia, New Zealand, Switzerland, Japan, Korea and South Africa were present for that special event, such as Josh Cassidy, Diane Roy, Ernst Van Dyk and Amanda McGrory, to compete for $30,000 in prizes.
The Rolling Rampage On The Hill also welcomed Senators, Members of Parliament, and Ministers such as the Minister of State for Sport Bal Gosal. This event was an opportunity to show how sport can be inspiring and how strong is its healing power is for disabled persons.
For more information and photos of the event, consult our Media Coverage Page
On Monday August 12th, CityEvents was invited to participate to a media preview of a brand new culinary and entertaining partnership and cool new Toronto food stop.
The culinary adventure experience & Cheesewerks join forces to create an innovative culinary program all about cheese. The partnership is all about bringing food and cheese lovers together for a series of food experiences.
About the 2 companies:
Cheesewerks is Canada's only restaurant that place cheese and artisan product at the centre of  every meal.
The Culinary Adventure Company is the only Toronto's only chef owned and operate food tour and gourmet experience company. Awarded Ontario Culinary Tourism Experience Award from the Ontario Culinary Tourism Alliance in 2012.
The signature event coming out of this partnership is called FLIX + PIX+ PLATES. A new food, film photography and digital media experience to enjoy a unique night featuring films films food photography and others food sources.
Launching September 17th, Chef Scott Savoie (The Culinary Adventure Company) and Big Cheese Kevin Durkee (Cheesewerks) are designing a full event night around "Fried Green Tomatoes".
Once a month (Every 3rd Thursday) the 2 chefs will be pairing food and drinks around classic movies to end up with a 5 course meal and drink for $65 + HST per person (or $120 per couple). Hosted at Cheesewers the guest will enjoy food around Ghostbuster in October and JFK in November.
This new creative event is not the only venture coming out of the reunion of the 2 companies. The created a full calendar of unique cheese inspired culinary experiences featuring Canadian cheese and local Torontonian producers.
Cheese + cheers ( Sunday School Series)
A 3 hour afternoon class to learn how to pair and appreciate the best Artisan cheese, craft beer, wine, spirit and drinks. $49 + HST per person On September 22
Urban Ale + Cheese Trail
A full day of discovery across the GTA hop on a bus to go meet craft brew master and cheese producers and end the day at Cheesewerks for a dinning and tasting experience. $125 + HST per person. Date TBD.
Melt the Market
Discover Canadian cheese in the #1 Food market in the world: Saint Lawrence Market. Go shop with Chef Scott (The culinary adventure company) and meet up with Big Cheese Kevin (Cheesewerks) to learn how to melt your purchase into Fondue, Raclette…  Sept 27.
For more information on these amazing culinary experience go to www.culinaryadvendureco.com or www.cheesewerks.com.
On Saturday, May 11th LAMP Community Health Centre's Walk for Change 5K Walkathon supported the 1 in 5 Canadians living with mental illness in your community.   The walk helped reduce the stigma of mental illness, and raised funds to benefit local mental health support programs, such as LAMP's own Among Friends. This program provides social and recreation opportunities to individuals facing mental health challenges and helps them work toward recovery while promoting health, community, and respect.
The event began at LAMP Community Health Centre near Islington Ave & Lakeshore Blvd West, with Registration at 9am and the walk at 10am. Members of the community walked 5km through the Etobicoke-Lakeshore area, stopping first at the Lakeshore Psychiatric Hospital buildings, and continuing passed the Mastercard Centre on Kipling, towards the Lakeshore Psychiatric Hospital Cemetery on Evans.  Along the way, speakers brought the history to life while discussing the importance of community mental health services to those of us affected by mental illness.  All members of the public were welcome.
Register now at: http://walk4change13.eventbrite.ca
Facebook: https://www.facebook.com/WalkForChange
Twitter: https://twitter.com/AFWalkathon
Interested in what the latest Toronto's arts and music scenes have to offer? Education Remixed is an evening showcasing the talented artists and students of Toronto's The Remix Project, a charity dedicated to educating and inspiring Toronto's marginalized youth. You'll have the opportunity to soak in creative music, film and art experiences, snack on delicious Pizza Pizza and Steam Whistle Brewing options and arrive in style with UBER cab.
On April 5, 2013 at 8pm, Humber College Event Management Students will host Education Remixed, benefiting The Remix Project and the Humber College Scholarship Fund.
Students helping students is the philosophy behind the Humber College student run company, TwoTen Events who have been sharpening their event management skills all year long to host the inaugural Education Remixed (#EDxTO), benefiting the Remix Project and the Humber College Scholarship Fund.
Headlining the event is DJ Romeo bringing R&B mixes to the Berkeley Church Stage. The work of The Remix Project graduates, photography and paintings, will be displayed in the mezzanine.
Special guests such as Andrew Jones, Grey Cup winning offensive line for the Toronto Argonauts are lending their support on April 5th, 2013.
There are a limited number of Education Remixed tickets available through the event sponsor Atendy ($20.00)
WHEN: Friday April 5th, 2013 8pm – 1am
WHERE: Berkeley Church located at 315 Queen St. East.
Don't miss this opportunity to support your local community and fantastic new music.
Website: http://educationremixed.com
Tickets: https://www.atendy.com/event/education-remixed-6609?
Donations: https://www.atendy.com/event/education-remixed-6609?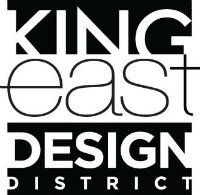 The first annual King East Design District Exhibition was a masterpiece event! Thanks to all our supporters and participants. Hundreds of passports were sold, and over $2500 was raised for Habitat for Humanity Toronto. KEDD set out to inspire decorators and designers, and do-it-your-selfers, and bring communities together by mutually supporting a great cause. With everyone's help we were able to reach and surpass these goals.
The weekend of creativity was full of laughter, good eats, and great works of interior art.  KEDD visitors had the chance to venture on "Designer Strolls", take part in design consultations, view the finest Italian furniture and even get a history lesson by seeing Moroso's "Behind, After or Beyond" travelling exhibit.  KEDDers also had the opportunity to join the Andrew Richards Design Team to learn how to give their backyards a make-over. And if all that didn't get your design muses singing then learning how to toss a pizza at Mangi & Bevi, eating delicious treats with Mari Loewen from ANNA Magazine and chatting with celebrity designer Ramsin Khachi at Cambria sure did the trick.
KEDD guests showed much enthusiasm and appreciation for the King East Design District. Several visitors had their KEDD passports in hand and design questions in mind. Many were eager to find out how they could transform their small spaces while others simply wanted a change from traditional spaces to modern designs. Nonetheless, all had one thing in common; they needed inspiration.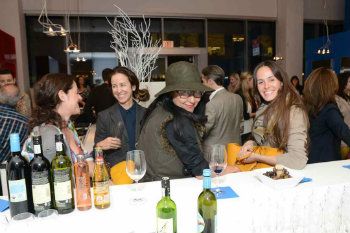 The exhibition allowed for individuals to take the opportunity to drop by and enjoy the city's design district. The event called for those who wanted to take time out of their busy lives and really seize an afternoon for a simple glass of wine, a few nibbles and a scenic endeavour.  Journalist, Rob Campbell even wrote an article about the exhibit in Digital Journal titled, King St East now recognized as Design District of Toronto. Along with Campbell there were many other  industry professionals present who felt the exhibition invigorated the design community making the event worthwhile and something to be repeated for years to come.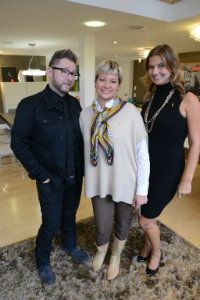 So whether you live in a lavish downtown condo, or you're still dwelling in your mother's basement, we hope the weekend enlightened those who needed refreshing ideas and gave a little nudge to those hesitating with a design dare. Toronto has a lot to offer and the King East Design District is definitely a must-see destination to fill up on your creative juices.
We hope everyone enjoyed their journey through the district and picked up innovative ideas along the way. We'll be back next year with more design good times!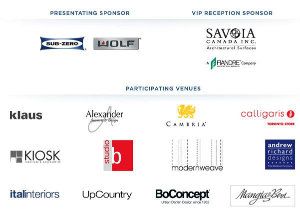 Stay tuned for upcoming events by checking us out on…
http://www.kingeastdesigndistrict.com/
http://www.flickr.com/photos/cityeventstoronto/
http://www.youtube.com/watch?v=3ZygVO_EzCE&feature=plcp
Author:  Habiba Ahmad